"When I used to read fairy tales, I used to think that kind of thing never happened, and now here I am, in the middle of one." (Alice)
A great place for a party!
Every busy parent knows children's parties are stressful. The invi

tations, keeping the kids entertained, the food, the party bags, It's exhausting!
Fortunately, Jabberwocky knows about parties! We'll make sure the kids have a great time whilst parents can relax. We have lots of ideas, from a softplay and birthday tea event to magician, a messy play time or a kids' disco. We provide the invitations, the balloons and the thank you cards and do all the work, so all you need to do is tell us the date you have in mind and how many young guests you're expecting (and if they have any food allergies). And bring the birthday cake! Of course, we can cater for the children's parents too.
We're sure you'll be delighted with the generous birthday tea. If you wish, we can provide party bags and add your birthday cake for your small guests to take home.
You can enjoy the party with your friends, then take tired kids home and put your feet up whilst we clear up the mess.
If this sounds a better idea than getting squished cake out of your carpet after it's all over, you can book here. For more info about Jabberwocky parties below, or give us a call on 01620 248070.
Party problem – sorted!
---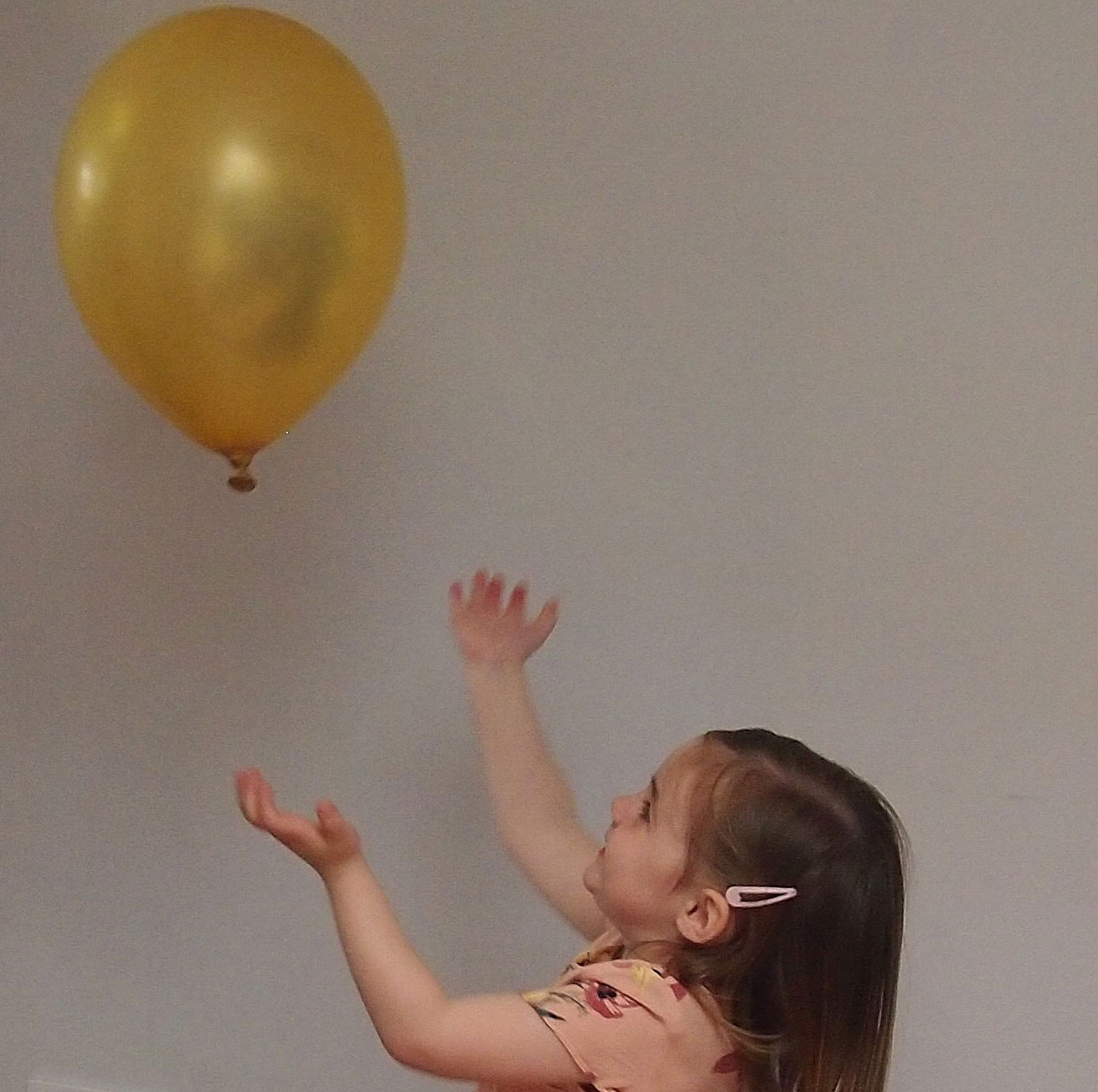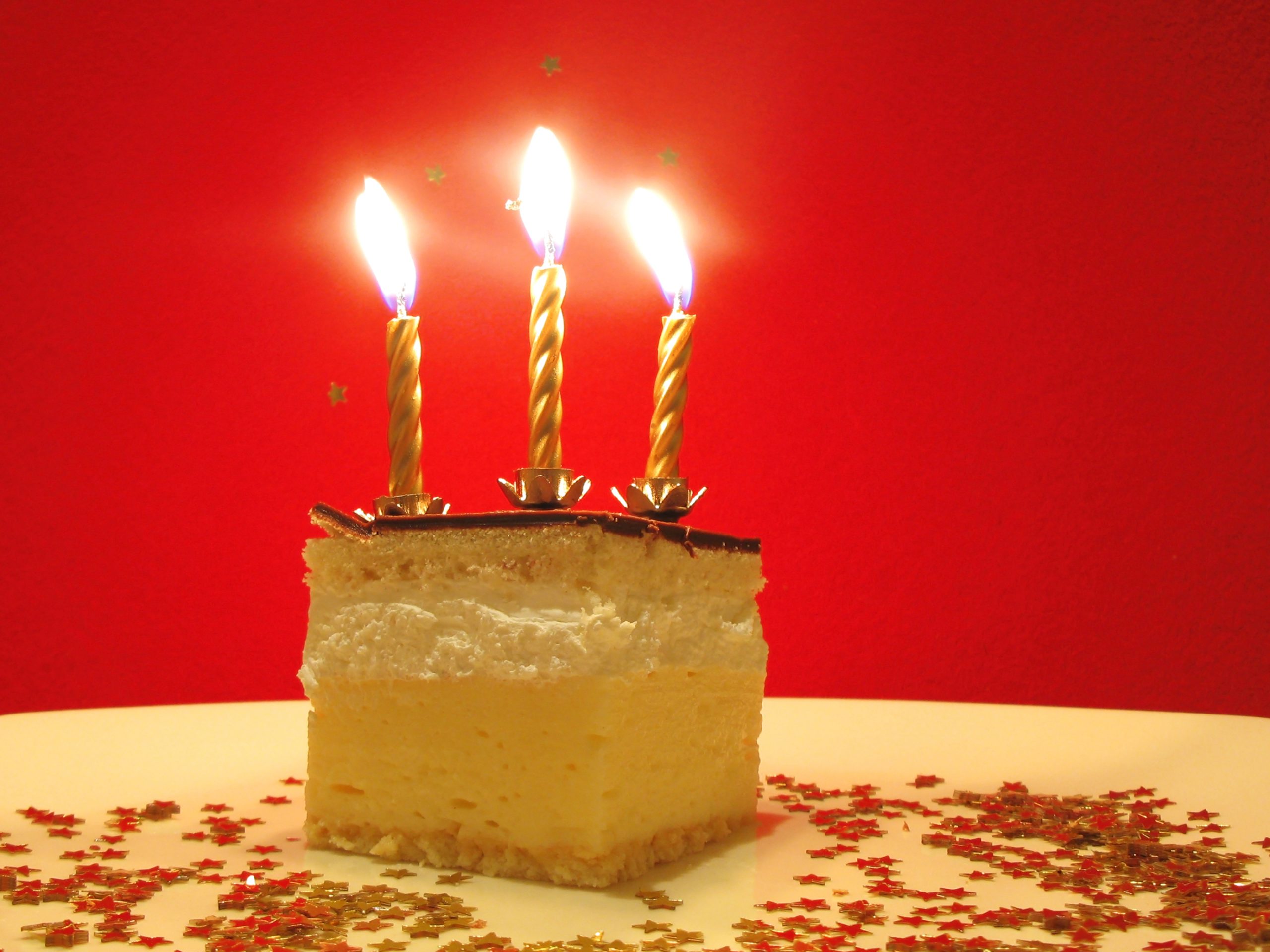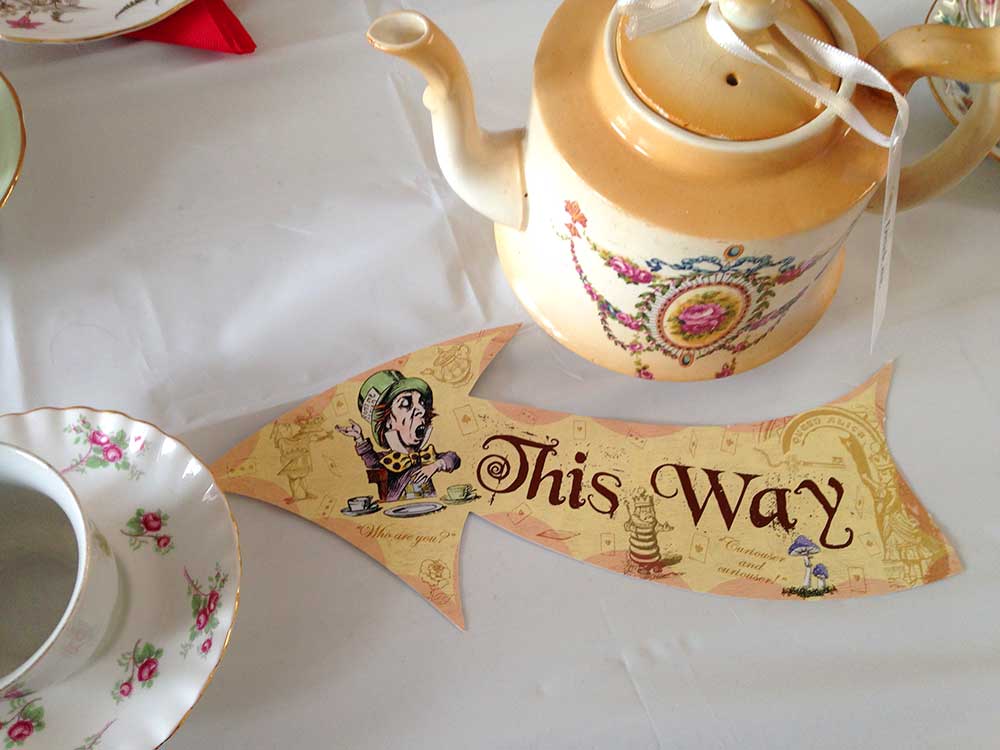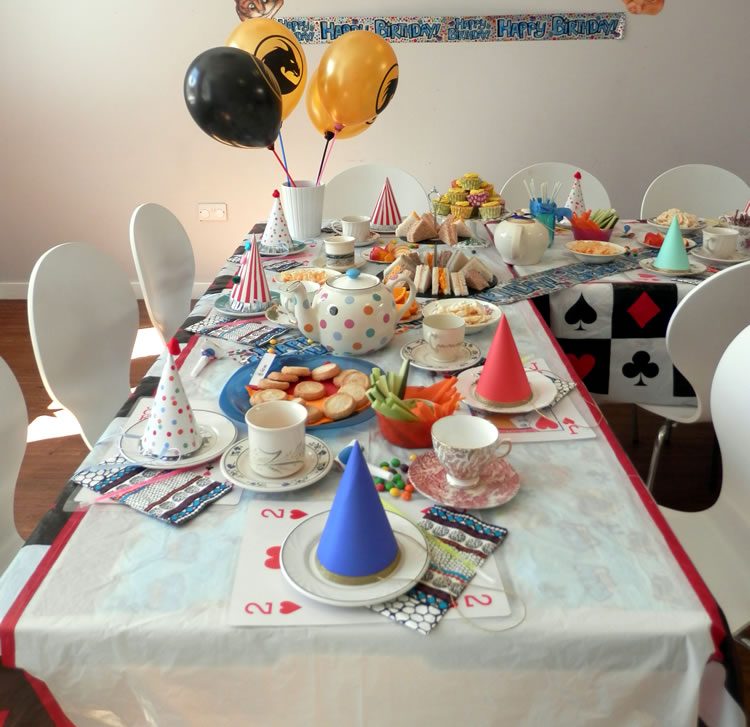 Your party at Jabberwocky
We have some great ideas to create the perfect party for your child, whatever their age! Have fun on the fantastic softplay, or create your own themed party with our scrummy birthday teas.
What's included?
An hour and half party with an hour's softplay and a birthday tea. Party invitations, balloons and thank you cards.
When's the party?
Saturday afternoons or Sundays. Other times may sometimes be possible, so if these are not suitable please ask.
Ideas for parties?
Our most popular party is hosted in the softplay/cafe area and we also have an exclusive use of the facilities option. Both options last for an hour and a half and include a generous birthday tea. Please call or email us for more details. If you've got a party idea or theme in mind, let us know we'll help to make it happen. How about an Alice in Wonderland Mad Hatter's Tea Party?
What's for tea?
We provide a generous traditional party tea of sandwiches, fairy cakes, sausage rolls, sausages, slices of fruit, pom bears, crisps, rice cakes, popcorn, breadsticks and different flavours of squash. If your child dislikes some foods, please tell us before the party.
If you'd prefer pizza and pasta let us know at the time of booking.
Please bring along your child's birthday cake.
If food is left over we're happy to package it for you to take home.
And party bags?
We can arrange good value party bags at small extra cost filled with small toys, puzzles and games suitable for boys or girls. They cost £2.50 per child. They don't contain sweets, but we can pop in slices of your child's birthday cake to take home.
What about the parents?
We'll provide a table in the cafe area large enough for all your guests, so you can socialise together. If you wish to pay for café refreshments for your adult guests please let us know in advance.
Most parents choose to stay for the party, but if they leave the softplay then someone in your group  must be responsible for their child.
We only plan to invite a few children
We can usually reserve tables in the cafe area at less busy times for small parties and arrange a small birthday tea. If you plan to bring fewer than 10 children please don't book the party online but call us on 01620 248070. We can reserve a space and you should then be able to book entry online in the usual way.
How do I reserve a date?
Please reserve by emailing us on hello@jabberwockysoftplay.co.uk or calling us on 01620 248070 – even if you book online – so we can check your date is available and reserve it for you.  Booking early is always advisable, especially if you would like a specific date. Party invitations and thank you cards are ready for collection as soon as the booking is made, or we can post them.
How much does it cost and when is payment due?
The cost is £12.50 per child for our 90 minute softplay party. Please ask for exclusive use price. A deposit is made at the time of booking and the balance can be made on the day of the party. We'll add party bags to the final invoice if you've chosen them. Please tell us about any food allergies when you confirm numbers.
One of the children has a food allergy
Please tell us about any food allergies when you confirm numbers the week before the party. We can usually plan a suitable birthday tea for them. We cannot be responsible for allergic responses if we have not been told about them.